Welcome to the Shoals Chapter SHRM-Engage, Enroll, Educate, Empower
RSVP to all meetings at www.una.edu/continuing-education
or call Meghan Fike at 256-765-4862 or 1-800-825-5862 ext 4862
1640 Tune Ave, Florence, AL 35630
Shoals Chapter Membership Renewal for 2018
Membership Enrollment Form Click here to download
Membership Invoice Package Deal Invoice $115
Membership $ 40 Membership only (pay as you attend)
Sponsorship $150-$250 Company Package Deals
---
2018 ALSHRM State Conference
Save the Date: May 1st - 2nd, 2018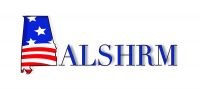 We are an affiliate of the Society for Human Resource Management. Whether you are new to the HR field or have many years of experience, we are a local starting point for networking, information, professional development and continued support of excellence in Human Resources.
We welcome your use of this site as a resource, and encourage you to check back frequently for updated information. We also encourage your involvement and suggestions about all of our activities, on the web and off.
SHRM National Membership now has three levels of membership: SHRM.ORG
❏ PROFESSIONAL MEMBER - Individuals actively engaged in bona fide human resource management, with at least three years of experience; individuals currently certified by the Human Resource Certification Institute or SHRM Certification ; faculty members of an accredited college or university who teach courses related to the field of HR; full-time consultants with a minimum of three years experi­ence who are not primarily engaged in assigning or directing a person to some other employer and charge a fee or commission for such service. Professional Members have the right to vote and may hold office.
❏ GENERAL MEMBER - Individuals primarily engaged in the profession of human resource management and meet the require­ments for Professional Member, but who do not satisfy the three year exempt experience requirement. General Members have the right to vote, but may not hold office.
❏ ASSOCIATE MEMBER - Management labor attorneys and other persons who do not meet the criteria for professional or gen­eral membership and who have an affiliation in SHRM. Associate Members do not have voting privileges and may not hold office.
❏ STUDENT MEMBER - Individuals enrolled as a full-time or part-time student at freshman standing or higher in the equivalent of at least 6 credit hours with an emphasis in human resource management subjects. Students may not vote or hold office.​
We look forward to seeing you at an upcoming meeting or event!
Are you a College Student wanting to persue a Human Resource Managment Degree?
There are scholarships available at SHRM.org then click on the Foundation Tab.
Deadlines vary
SHRM Student Flyer $40 Membership

SHRM Student Membership Benefits

SHRM Student Membership Application

Upcoming Events
See All >
August 14, 2018 -

8:00am

to

4:00pm

Location:

Universtiy of North Alabama, Florence, AL 35630

 

Save the Date More Details Coming Soon!

 

 
From our Blog
See All >
Dear ALSHRM State Council: If you're joining me at #SHRM17 in New Orleans, go ALL IN by joining my team "Superior SE States" for the #ALLinSTEP Challenge! This fun activity encourages you to track your steps and help our team earn the highest average step total between Sunday, June 18...

Dear Chapter President:   On behalf of the Society for Human Resource Management, I am pleased to confirm that your chapter has been awarded the 2016 Silver Excel Award.  This award recognizes outstanding achievements in chapter operations and a commitment to providing meaningful programs and...

    WOW! There are so many opportunities to earn SHRM and HRCI recertification credits during May. Here are a few of them. On May 9th, the Memphis office of Ogletree Deakins will present a Complimentary Employment Law Breakfast Briefing at Fogelman Executive Conference Center &...

​Scholarship: $10,000 for a degree-seeking undergraduate or graduate program Number: 1 scholarship Deadline: EXTENDED: May 1, 2017 Notified of Results: June 5, 2017 Eligibility Current SHRM member (professional or student) Enrolled in a degree-seeking undergraduate or graduate program...