Event Details
SHOALS CHAPTER SHRM MONTHLY MEETING
Date:
August 11, 2022, 11:30am – 1:00pm
Organizer:
Location:

FIRST METRO BANK
325 S PINE STREET
FLORENCE, AL 35630

Price:
Event Type:
iCal link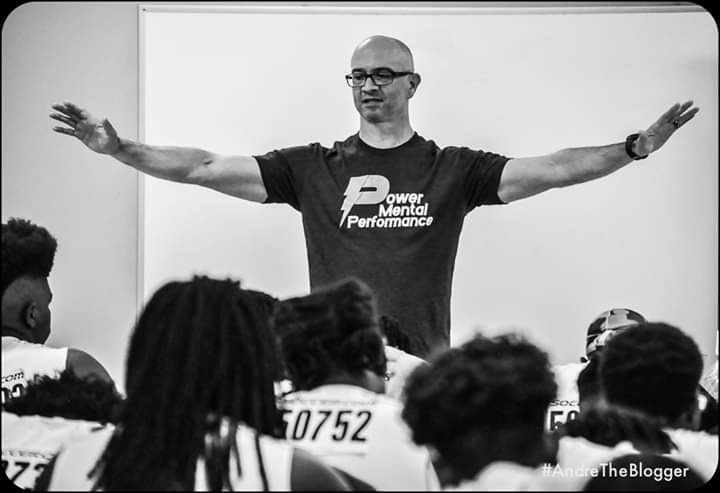 ROGER KITCHEN JR.
PLEASE RSVP TO SHOALS.SHRM@GMAIL.COM TO ATTEND THIS MEETING
GUEST FOOD COST IS $15
SHRM MEMBERS FOOD COST IS $10
Read about my work on AL.com:
Preparing Your Mind for High Performance!
256-698-6389
Facebook @powermentalperformance
Instagram @roger_kitchen_jr
Linkedin https://www.linkedin.com/company/power-mental-performance/
Brief Presenter Biography:
Roger Kitchen Jr. is an Associate Director for Learning and Development at Guidehouse Inc, one of the world's largest consulting firms. He has been training up-and-coming leaders and teams with the Army and at NASA for more than 13 years.
Also, he is the Founder and Mental Skills Coach for Power Mental Performance. He works with college and high school coaches, teams and athletes to:
- Increase Self Confidence
- Improve Focus
- Achieve Goals
- Perform Under Pressure
- Create a Positive Team Culture
"I want all my clients to be mentally and emotionally well so they can achieve their optimal performance goals," says Roger. He has coached scholarship athletes, all-state, all-city, and all-conference selections, plus worked with state contending teams in almost all sports; from Division 1 Hockey, to Football, Basketball, Volleyball, Cross Country, Track and Field, and Swimming and Diving. "All athletes want the same thing, regardless of their sport; to achieve their athletic goals and perform under pressure," he adds.
He is a competitive Power Lifter who holds numerous state and national records, plus a world record in the deadlift.