Event Details
SHOALS CHAPTER SHRM SEPTEMBER MONTHLY MEETING
Date:
September 8, 2022, 11:30am – 1:00pm
Organizer:
Location:

FIRST METRO BANK (3RD) FLOOR
325 S PINE STREET
FLORENCE, AL 35630

Price:
Event Type:
iCal link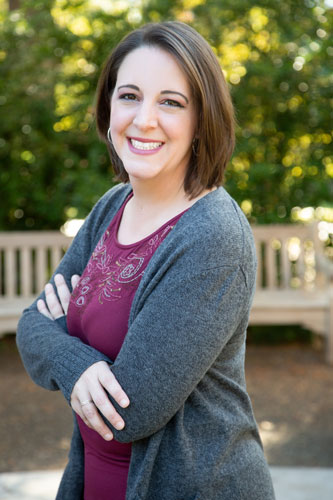 LORRIE COFFEY
HORIZON POINT TALENT MANAGEMENT
PLEASE RSVP TO ATTEND THIS EVENT TO SHOALS.SHRM@GMAIL.COM
FOOD COST FOR GUEST $15
FOOD COST FOR SHRM MEMBERS $10
What makes a team successful? Why can one team build lasting competitive advantage for an organization while another just creates dysfunction? Research tells us that the number one thing that separates successful from unsuccessful teams is the presence of psychological safety. It isn't about how smart we are or about how teams are organized or structured, it's about how we treat one another. Psychological safety is a shared belief that the team is safe for interpersonal risk taking. In psychologically safe teams, team members feel accepted and respected. This workshop will equip participants with the ability to: • Understand what psychological safety is and why it is important • Assess the level of psychological safety in their workplace/team • Engage in activities and practice to increase psychological safety • Deploy and practice ways to address team conflict and increase diversity and inclusion teams and workplaces
BIOGRAPHY
Lorrie Coffey is a Talent Management Consultant with experience in strategic human resources planning and strengthening of human resources infrastructure. She has experience working with organizations to implement HR best practices, compliant HR policies, and advanced HR technologies. She has a passion for helping organizations strengthen their talent management strategy and become employers of choice.
Lorrie believes that the heart of any organization is its people. She strives to help organizations foster strong working relationships that meet the needs of employees while continuing to advance the goals of the organization.
Lorrie's role with Horizon Point includes conducting full-scale HR audits, classification and compensation strategy analysis and design, HR process design and implementation, recruiting, and interim onsite HR support. In addition, Lorrie has experience in payroll and benefits administration. Lorrie's extensive research skills ensures that each project is completed with the utmost diligence.
A Virginia native, Lorrie moved to Huntsville, Alabama, in 2015 with her three sons, Ethan, Wyatt, and Dylan.
Lorrie graduated from James Madison University in Harrisonburg, Virginia, with a bachelor's degree in Psychology with a minor in Criminal Justice. She is currently pursuing her Master's of Jurisprudence in Labor and Employment Law at Tulane University Law School. She is a certified Senior Professional in Human Resources (SPHR) and a Society of Human Resources Senior Certified Professional (SHRM-SCP).
About Horizon Point Consulting
We are Horizon Point. We are Workplace Innovators. We help organizations and communities build a workplace and a workforce of and for the future. We can help you hire, grow, and lead.
P.O. Box 1014, Decatur, AL 35602
256.686.6424